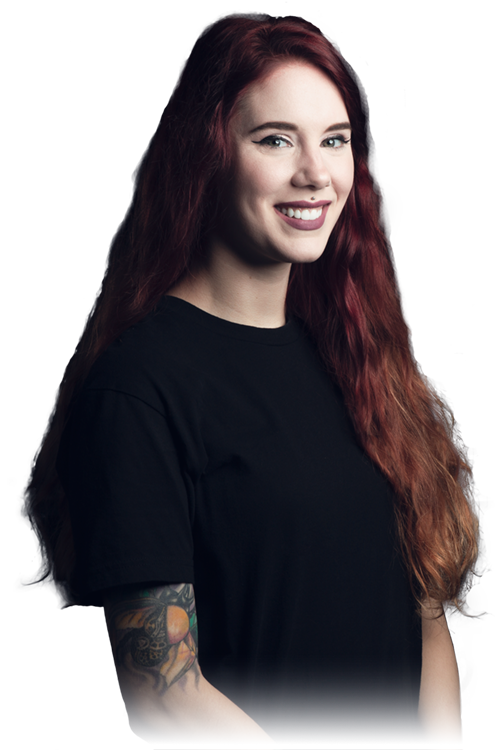 Stephanie James
Meet StephanieRequest an appointment
She may be living in the moment, but when it comes to her clients, Stephanie is looking well into the future. When she creates a tattoo, she makes sure it will look amazing today and years from now. It's one of the reasons her clients keep coming back, because they know she has their best interests at heart. 
Stephanie was born and raised in Winchester Kentucky. She began her tattooing career eight years ago and has grown to love the Illustrative/Ornamental style. She's into the details and has always admired henna/mandala designs and geometric imagery. 
She's a fresh air junkie so when she isn't at the shop, she's out hiking, kayaking and finding inspiration in the woods or at the beach. On rainy days, she draws, paints and practices her craft.