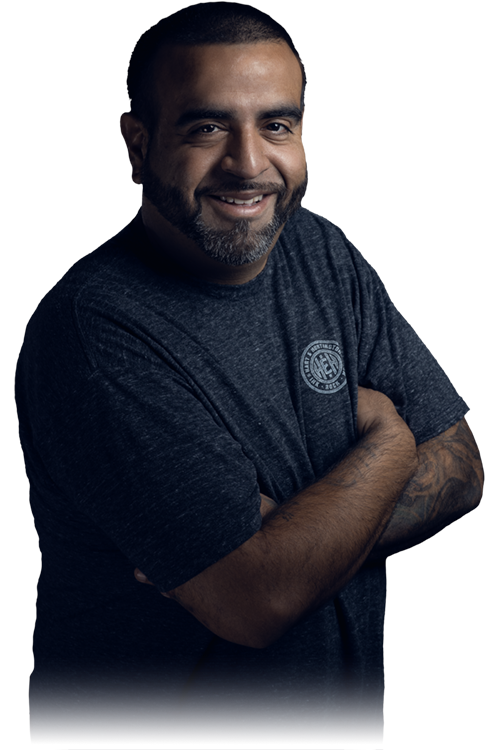 Marlo Salvatierra
Marlo Salvatierra sees the world in full color. Since 2006, he's brought his artistic talents to life when he started tattooing in New York City. 
Now a Hart & Huntington tattoo artist in Orlando, Florida, he channels his love for bright hues and bold design into Color Illustrative tattoos that make a statement and leave a lasting impression. But make no mistake—he's just as much of a creative genius at other tattoo styles, including Black and Grey. That's because his creativity is an innate part of who he is, how he was raised.
Born in Peru and raised in Miami, he spent his youngest years poring over comics and cartoons, especially Disney anime. It's probably no surprise that he spends his free time making the pilgrimage to Walt Disney World with his wife and daughter, and nearly every other waking moment bringing his bright ideas to life.