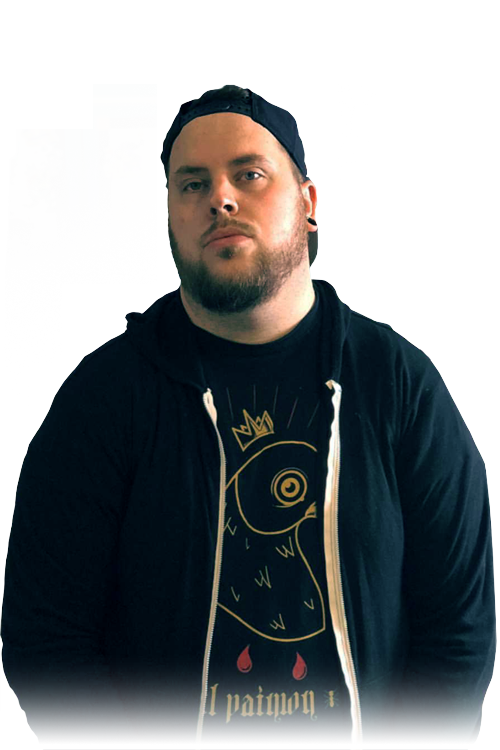 Chris X Edge
Life's short. Get fun tattoos.
That's Hart & Huntington tattoo artist Chris' mantra. He's been tattooing since 2013 in his hometown of Worcester, Massachusetts, then in New London, Connecticut and now in our Orlando shop.
If you take a seat in his chair, he wants you to know it's not imperative that every tattoo have a profound meaning. It's perfectly ok to get something just because you think it looks cool.
Chris' forte is creating bright and bold neo-traditional work using multiple line weights and contrasting colors reminiscent of the comic books, animation and science fiction movies he grew up with. He especially loves doing Disney tattoos, so it's probably no surprise to learn that he and his wife love going to the theme parks here in Orlando. When he's not riding the 'coasters, you can usually find him guitar in hand recording music or riffing around the house—something he's been doing for more than 30 years.