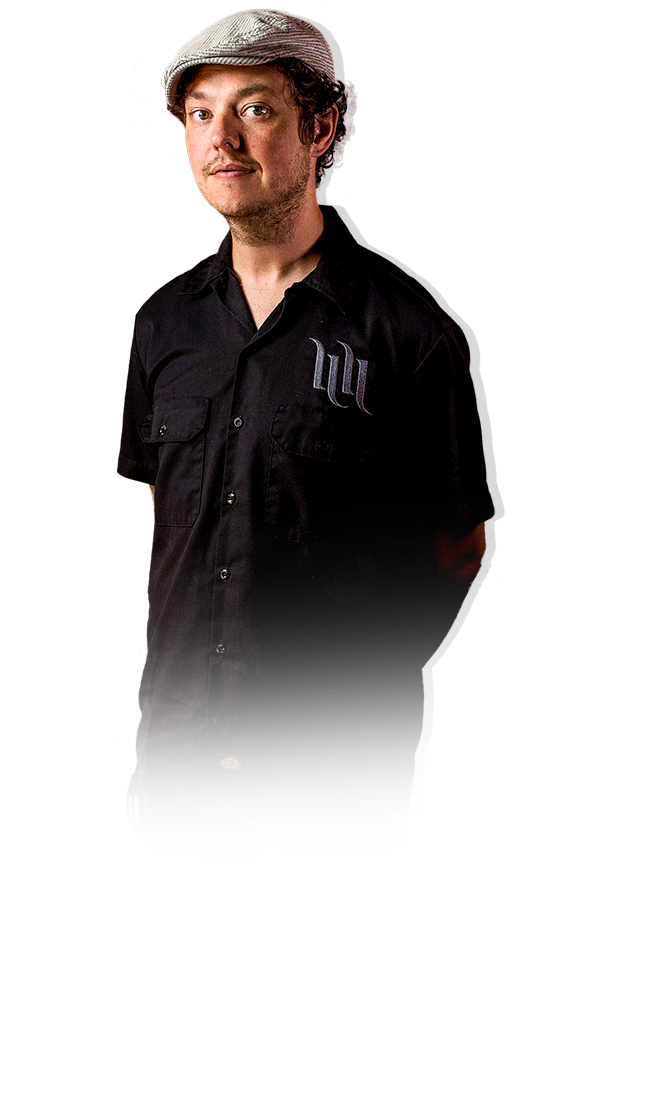 Scott "Cool-Aid" Irwin
Hart & Huntington tattoo artist Cool-aid has tattoos on the brain at all times. "When I'm not tattooing, I'm thinking about tattooing."
He's been hooked since he was 12 when he first caught sight of a neighbor's homemade jammer, adorned with snake-eye dice and the words "Born to Lose" written across it. He did his first piece back in 1993 and, by 1995, he was tattooing on the daily.
Now with decades of experience under his toolbelt, Cool-aid considers himself a generalist who can adapt to any style of tattoo his clients want. In fact, what he most enjoys about tattooing is manifesting an ethereal idea into something physical and real, regardless of the subject matter. Above all else, it's all about quality for him.
Cool-aid is originally from Phoenix, Arizona, but spent most of his childhood in Des Moines, Iowa. He's now proudly doing his thing at our shop at Universal Citywalk in Orlando.