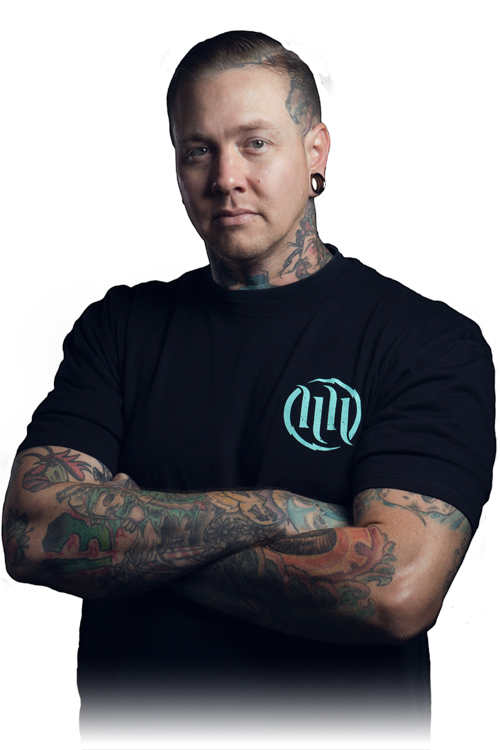 Jimmy Rogers
Meet JimmyRequest an appointment
This beach town artist came to us from Melbourne, Florida where his love of tattoos began many years ago. It wasn't a style that he was drawn to, it was all styles. Every piece caught his attention and he knew he had to do something with it.
Today, that's still the case. While he truly loves to tattoo in many styles, his favorites to create are Realism and Neo-Traditional. But he can do just about anything his clients bring to him.
When he's not in the shop, Jimmy trades his tattoo gear for fishing gear and hangs outside with his son. He might be a city boy now, but he doesn't leave his Melbourne roots too far behind.