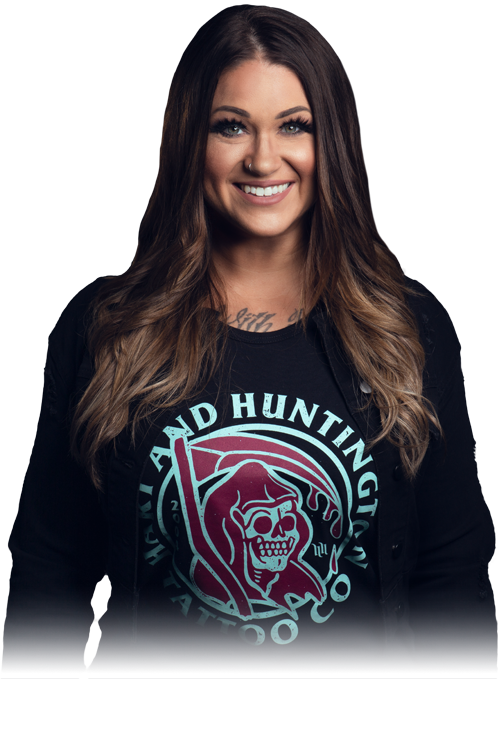 Cortni West
Meet CortniRequest an appointment
Cortni and you might have something in common, she's a big time animal lover. So for her many clients who want animal and wildlife tattoos, she's all about it. She also loves black and grey realism. She has been drawing it most of her life and tattooing in this style since 2007.
Cortni grew up in Osteen, Florida. She believes in the beauty and art of tattoos and believes a tattoo is a memory you can keep for your whole life and beyond.
When she's not creating beautiful memories for her clients, she's spending time with her kids, fishing and soaking up the fresh air.