Orlando is one of the most popular vacation destinations on Earth and at H&H, not only do we have the best artists, the best materials, and a safe environment to create a stellar experience for you but we're also the CityWalk tattoo shop conveniently located right outside Universal Studios...so let's rock your trip!
There are tons of reasons to get a tattoo while on vacation:
Lots of people think of getting tattoos as a common experience for armed service members traveling in foreign countries but really any trip is a great chance to commemorate the adventure with a lasting piece of art that says something rad about you, your life, your perspective.
H&H Orlando has a roster of highly skilled artists who make your CityWalk tattoo shop visit more than just a transaction, but an incredible experience.
Getting tattooed on vacation at H&H Orlando means you've got access to the best quality workmanship and materials as well as the safest conditions available, something not all vacation destinations can offer.
Timing is everything.
We want you to have a great trip from start to finish, so when getting tattooed on vacation there are definitely better times than others to get your piece done. Consider the following factors:
Image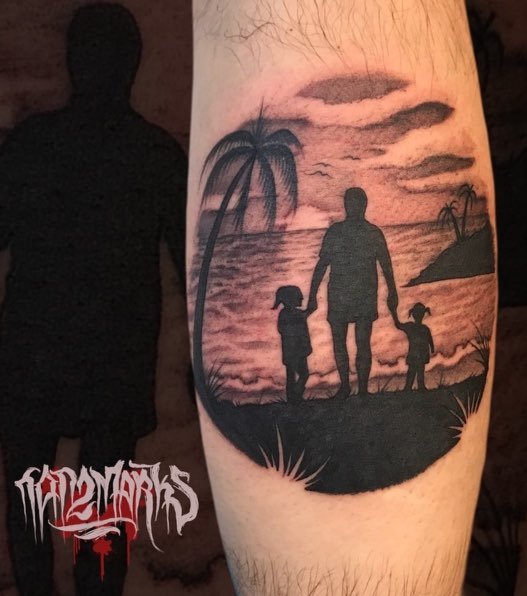 Putting salt on a wound is never a comfortable experience, so be sure that you hit the beach before visiting Orlando tattoo shop.
Exposing your freshly tattooed skin to harsh chemicals is also a bad idea. Steer clear of swimming pools and hot tubs after you get your ink done
Get your tan before you get your tattoo, as long as you keep 50+ sunblock on the area that you are considering getting tattooed. You do not want to receive a tattoo on sunburned skin. Exposure to sunlight and tanning beds are bad business to a new tattoo.
Aftercare of your ink includes washing your new piece multiple times a day and applying moisturizer, so be sure you've got a clean environment with antibacterial soap lined up while on vacation to help you take great care of your new tattoo.
Easily incorporate your tattoo experience.
Universal Studios is the hot spot of Orlando and CityWalk is their adult-oriented entertainment area that connects the parking garages to the parks. The H&H Orlando tattoo shop is ridiculously convenient, nestled in CityWalk, right where you'll be.
Come on by, we're part of the fun. Let us show you how passionate we are about tattoos and body modifications that let you express yourself and build lasting memories on your skin, the stories of which go on long after the vacation ends.
Please call us with any questions you have about getting tattooed on vacation, or if you've got a date picked out during your visit to Orlando you can go ahead and make an appointment online so we can hook you up while you're in town!