So, you've got the itch to get a tattoo, but aren't quite sure where to start in terms of coming up with an idea? We've got you covered. Answering these questions might be just what you need to get inspired.
Why do you Want a Tattoo?
Typically, the itch to get inked comes from somewhere, so take a look at what's going on in your life that might be driving your want for a tattoo. Are you bored, or is there anything you want to commemorate or honor with a tattoo? Milestone events in life are often a great place to begin brainstorming for new ink.
Where do you Want a Tattoo?
Image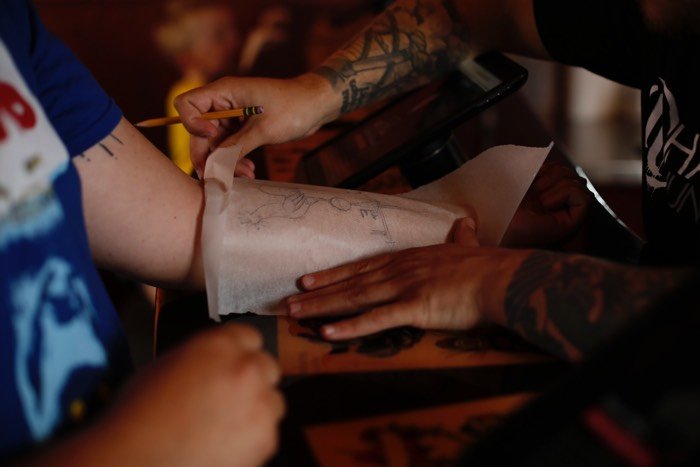 Sometimes the location of a tattoo can lead to ideas. Make sure to take into consideration any visibility limitations, such as if you'll need to cover it for work. If you already have tattoos, perhaps your latest will add to them, or complement your existing ink in some way. Also, give thought about how large you want the tattoo.
What Kind of Tattoo do you Want?
Image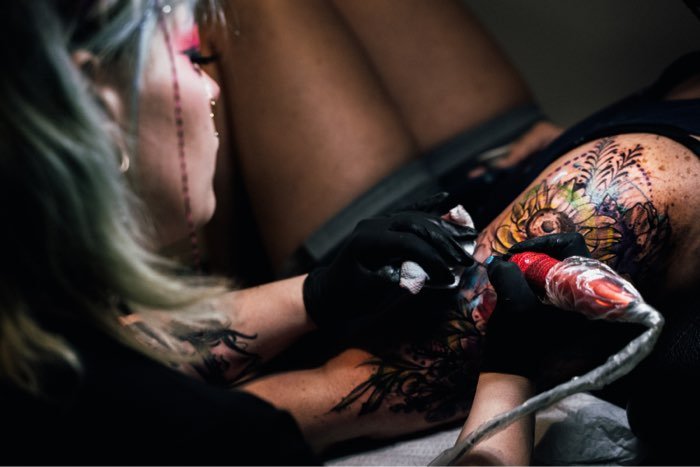 Some people know the subject matter that they'd like to have done, but haven't figured out what they want it to look like. Use the internet to search for ideas, taking full advantage of great inspiration sites like Google Image or Pinterest to see art others have had done. If you find something you like, but want your own take on it, print it out and save it for your appointment with one of our tattoo artists; they can take a look at your pulled images and design a tattoo that is absolutely unique to you!
You'll want your new ink to reflect your tastes, so do what you love, and keep an eye out for things that would look great on your skin. If you're really into art, check out an exhibit or museum. If nature's your deal, take a hike or go camping. If you follow your passion, sometimes the perfect tattoo idea will jump right out at you when you least expect it.
Another great place for ideas – especially if you're already in love with one of our artists' styles – is to look through their tattoo portfolios. Our team has done some really amazing work over the years, and their books alone are inspiring! They're the best for a reason! Not only can our team design for you an amazing, personalized tattoo, they love working with clients that come in with a clear concept and then let them run with the idea, designing something 100% unique!
Ready to Make your Idea a Reality?
Once you've got your tattoo idea or concept in hand, set up an appointment or just stop by our convenient location at Universal CityWalk. You can put down a deposit, with ALL of that money going straight towards the tattoo, and have a consultation with one of our tattoo artists. At that point, they can begin to sketch something up to show you and you'll have the chance to tweak it until it's perfect! This is key: here at H&H Orlando, we want to make sure all of our customers really love their ink. Which means we'll work on the design until you're totally happy with it before the tattooing actually begins.
Image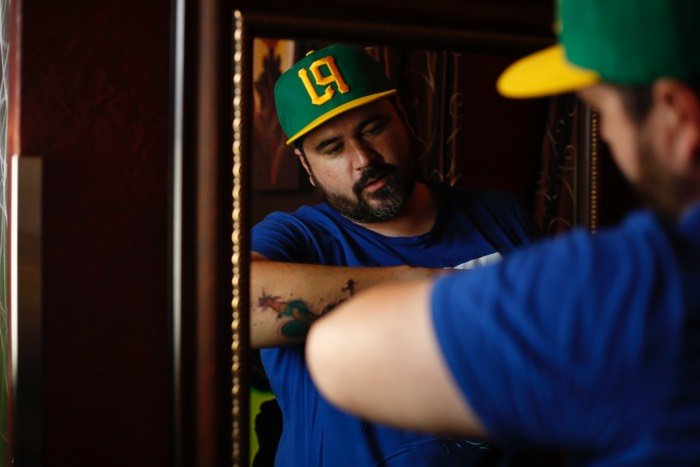 Because of this dedication to customer satisfaction, if you have no ideas at all, and can't find any inspiration, don't worry – just keep looking and it will come to you in time. A tattoo is going to be there for life and we're happy to give you some time to find that perfect something, so that you feel amazing about your choice!
So, if you are feeling like you're ready for a tattoo, but just aren't quite sure of what, relax! We've got your back and plenty of ideas about where you might find personal inspiration. And what's more, we're here to help – from tattoo idea conception to flawless delivery by one of the best artists in the nation, all courtesy of your friendly, neighborhood Orlando tattoo shop!