That's certainly the case for Justin "Slavo" Slaven, a talented music producer and writer for up-and-coming artists, including his own duo, Fly by Midnight.
I never thought I'd get a tattoo, but I came across this cool little mustache on Pinterest and decided to get it on my elbow.
It bore no significance at all until he told his parents his plans, and his mom insisted he get the word "entertainer" to go alongside it.
Image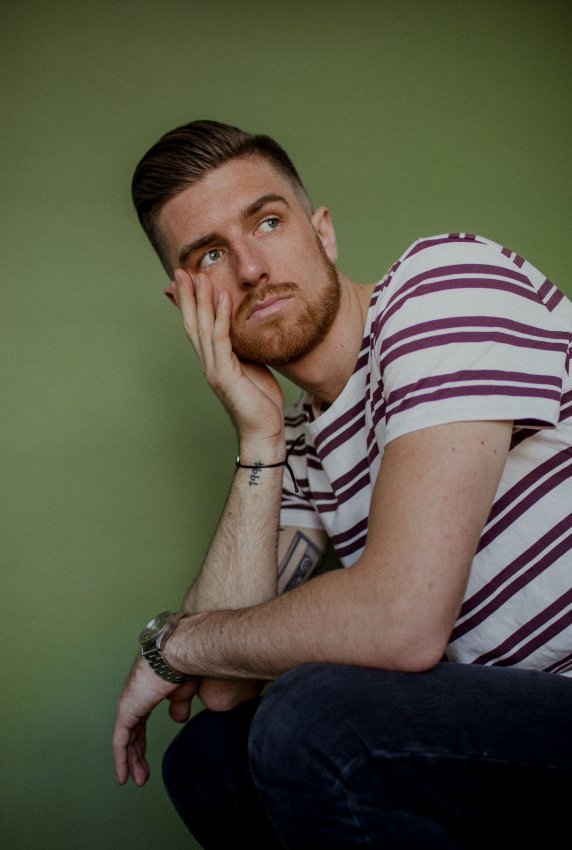 My mom called me that growing up. She and my dad were always against tattoos (you know, the typical story), but she agreed to me getting the mustache if I got that, so I got two tattoos that day.
Slavo has about ten tattoos now…and counting.
I got the "entertainer" tattoo on the opposite arm from the mustache, and I don't plan on getting any more around it. I want to keep it special—just for my mom. It's my most meaningful one.
He's into simplistic stuff: all-black tattoos, clean design.
The mustache didn't mean anything then either, but it does now. It's responsible for helping me meet my girlfriend. We met at a bar, and she approached me and tried to rub it off my elbow by licking her thumb. It was really funny. We've been together now for three years.
Slavo gets a tattoo at H&H Orlando whenever he visits his family in Florida.
Hart & Huntington is great. Everything is always so clean and welcoming.
Slavo is originally from Florida but moved to New York to pursue his music career after completing a year at Stetson University. That big move got him into ink.
Moving to New York and being more immersed in music, I'd see so many artists use tattoos to express their creativity. It's like seeing a different story on everyone's body.
He's now looking forward to the next leg of his professional journey—moving to L.A.
I'm very extroverted, but music gives me time to be introverted. I'm often just sitting in front of the computer, just me and the music, as corny as that sounds. It's cathartic and relaxing to me. I genuinely love and feel very fortunate to be able to do that every day.
His most recent tattoo is of an airplane, representative of his duo.
I was actually shocked when I first saw it finished because I knew I'd like it but didn't think I'd like it THAT much. I couldn't believe how well it worked out and how symmetrical it was.
Image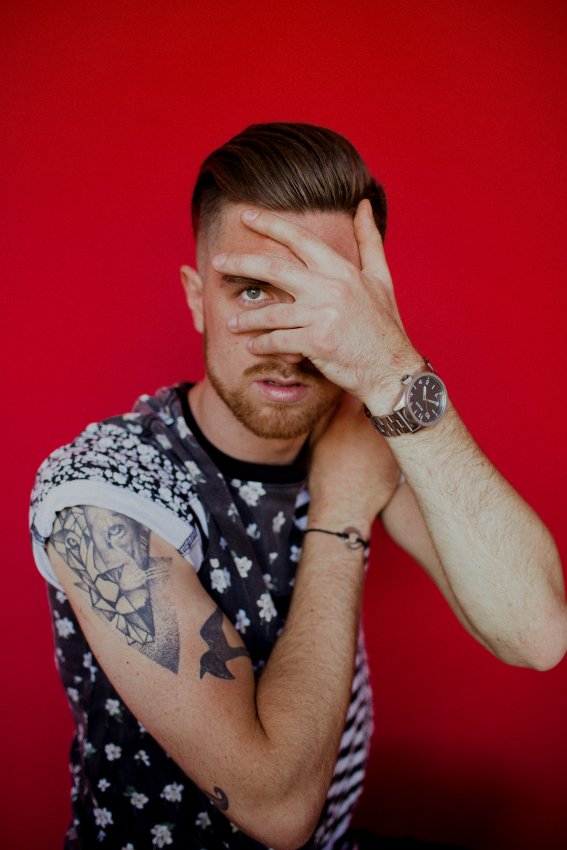 Eventually, Slavo wants to add to his "mustache arm," and turn it into a full sleeve, maybe even get a rib tattoo. And with his career taking off full throttle, he'll likely have a ton more sittings at H&H.
I want to use the space to continue to tell my story.
Check out Fly by Midnight's new single, "I Need You More Than You Want Me."