It all started with the 101 Dalmatians.
When she was four years old, Cortni started drawing animals, such as dogs from the 101 Dalmatians. Her papa quickly realized she had a raw talent for it, and began buying her art supplies. She tried everything from wood carving kits to charcoal drawing. 
Image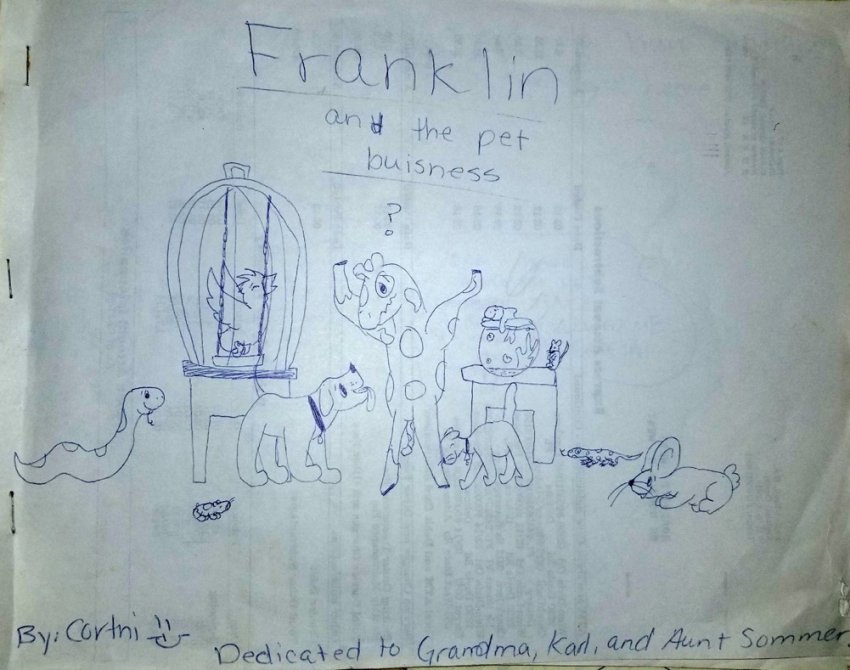 When I was young and playing with different types of art, I really learned to hate some. 
Cortni has a refreshingly honest way of framing up her early years as an artist. She references some really bad drawings her grandma kept.  
I had to really work on this. I had the hardest time drawing people, I just didn't get it. But even in high school, I would draw in every free space available.
She was onto something and her family and friends knew it. A friend of hers was getting a tattoo and showed the artist Cortni's drawings. He quickly asked her to start an apprenticeship. 
I lived at that shop, learning everything I could. But it wasn't easy. I got coffee thrown at me. I had to scrape gum off the parking lot. I was nauseous going to work every day from nerves. But I didn't care. I was dedicated. 
But tattoo artist was not her career plan at first. She wanted to work with animals. Drawing them however, quickly became a serious passion.
I learned that when I have a passion for something, nothing would stand in my way.
My determination for this life was something I didn't know I had in me. I knew I wanted to do this for the rest of my life.
Once she was in, she was really in. Her family supported her, even when it was hard and she wanted to give up. 
For 4-5 years, I struggled. I wasn't getting any better. I wanted to give up but my parents pushed me to do better. They helped me find my passion for it again. I came back bigger and better.
Over the years, her technique has improved and her style has evolved. She enjoys Watercolor but really loves the style of Realism. It came from her mentor. 
Realism is my favorite style. I saw a tattoo by Deano Cook, it was a hawk diving for a fish. I thought it was incredible and I thought, I want to be that good one day.
Cortni is incredible. She recalls a Yoda piece she did and how surprised she was at the finished piece.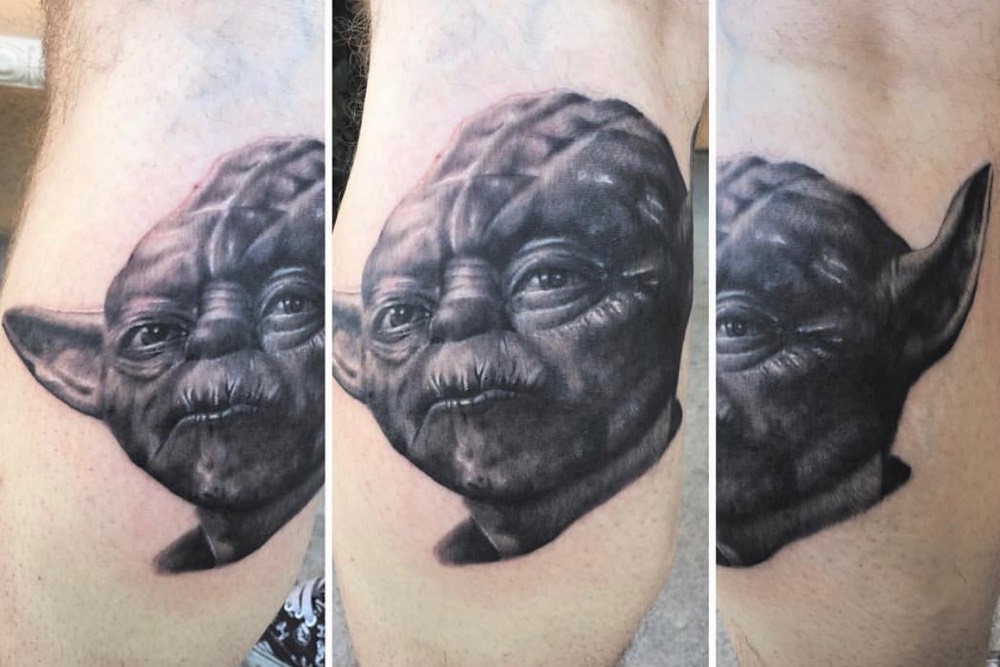 It was for a friend and I was scared, it looked really difficult. The shading, wrinkles everything came out so great. I was really proud of it. When you're nervous about it going in and the end result comes out better than you thought, it's such a good feeling. 
Some other pieces she's really proud of are an iguana, a Macaw and some lion portraits. Of course, animals. 
Seeing my clients face when they love their tattoo, it's a moment that's really hard to describe.
She wants you to love it. Which is why she'll help you understand what you need to do to have a tattoo that will hold up over time. She'll also tell you to eat before you come to the shop. 
When I first started tattooing, there was a younger kid who wanted a flag on his chest. He was so pumped and excited that he passed out. Please eat before you come see us.
Being at Hart and Huntington has been a wonderful experience for her. 
It's really hard to find a shop like this where everyone is trying to help each other and where everyone talks positively about each other. We all constantly want to learn. No one has a big head. We're all a big family and we want to see each other grow. We're very honest and it's all positive. It's nice to be with people like that. 
It's a great place to be since she started her career in 2007. She's built a strong clientele in the Central Florida area and it's easy to see why. She cares about each client and about the artists just starting out, like she did.
I want to be remembered as the girl next door who wants to help everyone grow and make everyone laugh. I want to be the fun, bubbly person to clients and an inspiration to other artists.