With all the new stuff happening at Hart & Huntington these days, we wanted to bring the spotlight back to one of our tried and true Orlando tattoo artists: JC. We talked with JC and he gave us some insights about when he first started here at H&H and what he loves most about being one of Orlando's best tattoo artists (JC is far too modest to call himself that, but since we've seen his work, we think it's only fair to call it how we see it).
Image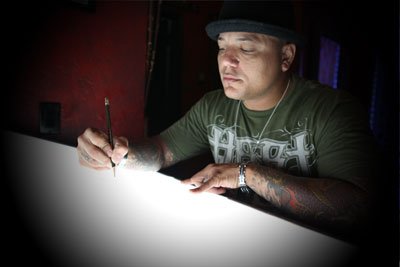 JC got started at H&H as a referral from a friend who used to work here. He only knew us by our awesome reputation at the time, but he submitted his portfolio anyway and was hired on shortly after. We've enjoyed his company and his expertise ever since.
Really, it's been good for everyone since JC came aboard. He loves his job, which shows up in the stellar work he does for clients, and has fun doing it.
One of his favorite parts of working for H&H is getting to meet new people from all over the world and hear their unique stories. Being able to work with and learn to understand people from different places is very rewarding to him. One thing he's learned is that, at the end of the day, people are all the same. They're just looking for the best outcome for their particular situation. Understanding what situation each customer is in is a puzzle JC looks forward to solving. He can connect with customers on a personal level so they're comfortable and happy with the service he provides and their final tattoo.
Image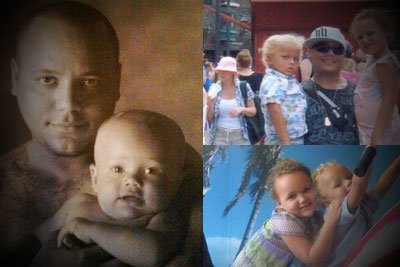 JC recalled one memorable tattoo moment with a guy from the UK. A few days after he met the guy and tattooed him, JC got an e-mail from the guy saying he didn't realize he got tattooed by THE JC! It's true. JC's flawless reputation had extended all the way to the UK and once the man realized he was worked on by the same artist he had heard about from lots of friends, he was amazed. Our humble JC was bashful to share the story, but it just goes to show how far your work and rep can go when you really love what you do and are wicked talented.
When JC isn't working he is spending time with his kids, Adonis, 5, and Abigail, 8. He's as good with kids as he is with a tattoo machine and he says they're his whole world. We look forward to watching them grow up in his tradition of creativity and maybe follow in his footsteps as the next great Orlando tattoo artist.